The Gondolier has played a big part of Boulder's community history for over 50 years, and we want to make memories with Boulder County families for years to come.
---
Quality, Local Ingredients
We support local farms and businesses, and use organic, sustainable ingredients.
Gluten-free Pizza & Pasta
Gluten-free pizza and pasta options are available. Let your server know if you have a special dietary request.
We Welcome Large Parties
Our private dining room can accommodate up to 36 people for your special event.
Welcome to the Gondolier Italian Eatery
We have been privileged to be a part of the Boulder County community for over 50 years. Many of our popular entrée items have remained on our menu since the beginning, and are still being prepared with the same passion and love as they were that many years ago. We proudly offer house-made pasta, pizza, and seasonal contemporary dishes, and are committed to bringing you consistently great Italian cuisine at a reasonable price.
At Gondolier Italian Eatery, you'll experience so much more than delicious food. We have created a family-friendly, neighborhood atmosphere that never fails to delight our guests. So, gather all your favorite people, and join us for a meal at Gondolier—where eating out feels like coming home.
-Nelson Kugel and The Staff at the Gondolier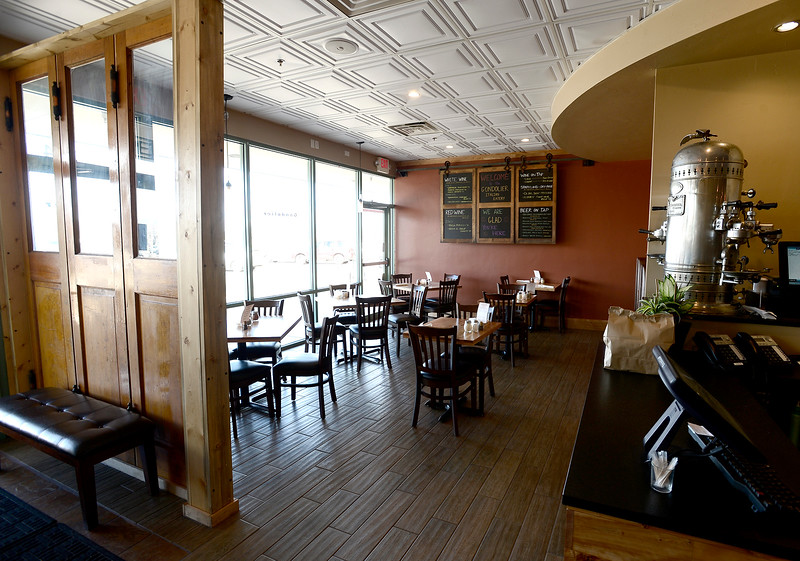 ---
"Here, we believe a night out should feel as comfortable as a night in, because anything that brings families together is worth the extra time it takes to make from scratch."
---